Opbouw van nieuwe demonstratie apparatuur – Building new demonstration equipment.
Read More
Improving policies in support of shared pilot facilities to increase their impact on the Key Enabling Technology Industrial Biotech and the European Bioeconomy.
Read More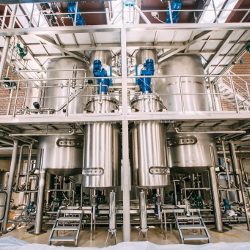 Europe, Flanders and the Province of East-Flanders invest €1,27 million in new equipment for Bio Base Europe Pilot Plant. These funds were used to purchase and install three new bioreactors with auxiliary equipment and software: two with a volume of 1.500L and one with a volume of 15.000L.
Read More